My morning students were given their first assignment back today, Ma boite à moi". I would like for each student to read and reflect over their oral communication rubric marks (their strengths and their areas that need improvement). On the back of their rubric, I would like for them to write a goal for their next oral communication project, (ex. "Pour mon prochain projet j'aimerais être capable de parler avec plus de confiance. Je vais essayer d'avoir plus de contact visuel avec mes camarades et madame Dégagné. Aussi, j'esère d'être capable de parler avec plus d'expression.")

***Parents I would like for you to sign both rubrics***.
Powered by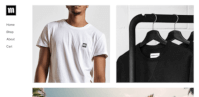 Create your own unique website with customizable templates.