Students were given a copy of their oral assignment, Ma boite à moi!

***Students need to bring a shoe box from home for this assignment.***

Please see the assignment attached(if you scroll down to my first post of the year you will see the assignment). We will be having French and Art work periods in class for this assignment. I encourage students to bring their objects (that describe them) in class to work on this assignment. They can also work on this assignment at home.

Here is what we worked on today:

Un acrostiche
- des adjectifs de personalité
- masculin/féminin selon le genre
- comprendre les adjectifs que tu as choisi

Here are two exemples:







Powered by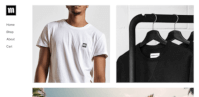 Create your own unique website with customizable templates.